NAVRATRI DATES & COLORS
This year Navratri festival will begin from Sept 26, 2022 when nine Avatars of Hindu Goddess Durga will be celebrated. As the name itself suggests, the festival is celebrated for nine night and ten days with much grandeur all over India, though how it is celebrated differs.
When is it celebrated?
According to the Hindu (Vikram Samvat) calendar the festival falls during month of Ashwin (twelfth and final month per that calendar). Each day is devoted to different forms (Swaroop) of Goddess Durga that also ascribes nine different colors to each form.
Colors, Foods and Glamour of the Navratri Celebration
Navratri is celebration of Women and their prowess, but also their kindness & forgiving nature. It is fun-filled festival for people of all ages – it has dance & music that entertains the youth while spirituality is what attracts the wise. Different Indian state celebrate the festival in a varied way, but they all involve colorful dresses and music. Special foods are prepared through the nine days according to the colors to celebrate Navratri.

During the festivity people who are observing fast are expected to wear a specific color and likewise offer a specific food to the deity. Below is the list of nine different food and colors that are dedicated to each day of the festivities.
Note: Navratri color sequence can vary

Where to buy Navaratri outfits online
We have tried our best to give you a very brief details of the coming festival of "NAVARATRI".
Now it is your turn to come along with your idea of coming together in celebrating the festival
with a range of Outfits/Sarees/Lehengas/Casuals/Jewelry bought from our websites:
Benaras Boutique (www.benarasboutique.com)
Traditional Essence (www.traditionalessence.com)
Navratri 2022
Days, Food & Colors
Royal Blue
Yellow
Green
Gray
Orange
White
Red
Sky Blue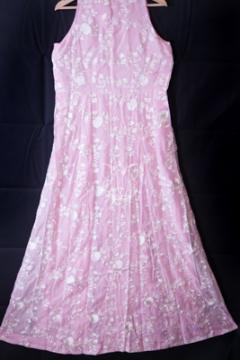 Pink
Festival of Navratri is associated to the prominent battle that took place between Durga (considered as the feminine epitome of strength) and the demon Mahishasura (who represents the gross negative aspect of Tamas which obstructs and thwarts spiritual progress). This festival reminds us to win over our vices so we can achieve spiritual freedom. We should all try to leave behind negativity, jealousy and laziness to achieve goal of self-development / improvement.